Classes have started, and summer has come to an abrupt end. I went from wearing shorts one day to jeans and boots the next. I guess you learn to expect that from Vancouver weather. School has been pretty hectic as most of you probably know all too well, but life's little pleasures keep us all going.
Chanel Peridot Le Vernis Nail Colour
I picked up a bottle of this nail polish at The Bay a few days ago and since I have a camera, but lost the cord to transfer photos to my laptop I won't be able to provide you with a picture of my nails, so you will have to try it out for yourself. And you really should. I'd never tried a Chanel polish before, but this goes on smoothly, and with just 2 coats I got a beautiful golden, khaki colour that has yet to chip, which with me is a feat in itself. At 27$ it is a bit of a splurge, but I would say it is well worth it.
[img via temptalia.com]
Essie Nail Lacquer 'Wrapped in Rubies'
I'm not a huge Essie fan, but I thought I might as well give them another try. For around $8 at Shoppers this polish isn't overly expensive, and it surprisingly goes on very well. A perfect fall colour, it glimmers and gives your nails a beautiful burgundy glow. With only 2 coats you are set to go, although I found that it chipped quite easily so make sure you use a solid top coat.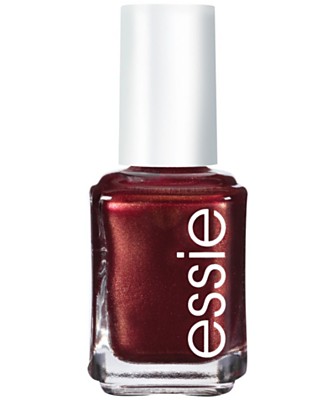 I finally got around to getting some new frames, and found the winning ones at Hakim Optical off Whyte. After getting a stellar deal while talking with our man Hakim I decided to go for a new style. New year, new glasses, new organizational skills, as demonstrated by my cute agenda.
Grounds for Coffee Cinnamon Buns
These cinnamon buns are stellar. Found at Vancouver's very own coffee shop called 'Grounds for Coffee' you can get a single bun, or even a whole box. With the best cream cheese icing your taste buds will ever encounter, you can't go wrong!
What are the simple pleasures that get you through the school day, week, or even the month?